Without question, WFAN 660 AM afternoon-drive radio host & corpulent bombast, Mike Francesa is one of my favorite quasi-celebrities to lampoon. His shimmering choppers and cemented salt & pepper coif provide a canvas entirely ripe for parody. His multifaceted hypocrisies, propensity to play favorites and overall unpreparedness catalyze an endless parade of hilarity that makes my little hobby of digital cartooning very very easy.
My love/hate relationship with Mike'd Up (née Mike & the Mad Dog) was born on a fateful day in the 1980s when my father turned on Sports Radio 66, The Fan. For better or much much worse, the monotonous drone of Mike Francesa has, since then, been as prevalent as my own heartbeat. I tell you this now because as ubiquitous as Mike has been in my life, he's equally as unknown outside of the NY metro area (and his obscurity is exponential outside the wide world of sports).
Francesa's current popularity is mainly due to the immense popularity that his former program garnered over nearly two decades of chatter. Co-hosted by Sirius-XM refugee Chris Russo, the two butchered the English language for almost 20 years with an uninformed rapport that was easy to love. Now, Russo, a former sports titan has about the same amount of listeners as this blog has readers (not many).
With Russo out of the picture, Francesa was able to commandeer complete carte blanche and eschew any previous radio formalities (research and guests quickly come to mind).  As it stands, Francesa makes egregious claims and then does a total 180 when the tide turns against him. He bullies antagonistic callers with a lightning fast hook then proceeds to browbeat them with evidence potentially unrelated to the caller's topic. I can offer a firsthand account of the last example. Some time during last year's MLB playoffs, I brought up an issue about Tim McCarver's rhetorical style while broadcasting said baseball games. Mike immediately hung up on me and then proceeded say that Tim McCarver should not be questioned as he caught Bob Gibson in the World Series, a customary & pertinently dismissive rebuttal from the Pope.
And with that, I'll begin an abbreviated version of Mike's story through pictures:
Bow before the Sports Pope
The Sports Pope is a nickname that Mike Francesa does not like. How could he? It exemplifies him as the arrogant holier-than-thou opinion maker that he is. His distaste for the moniker, combined with my distaste for Catholicism have made this combination one of my favorite avenues to traverse. Here are a few of my papal favorites.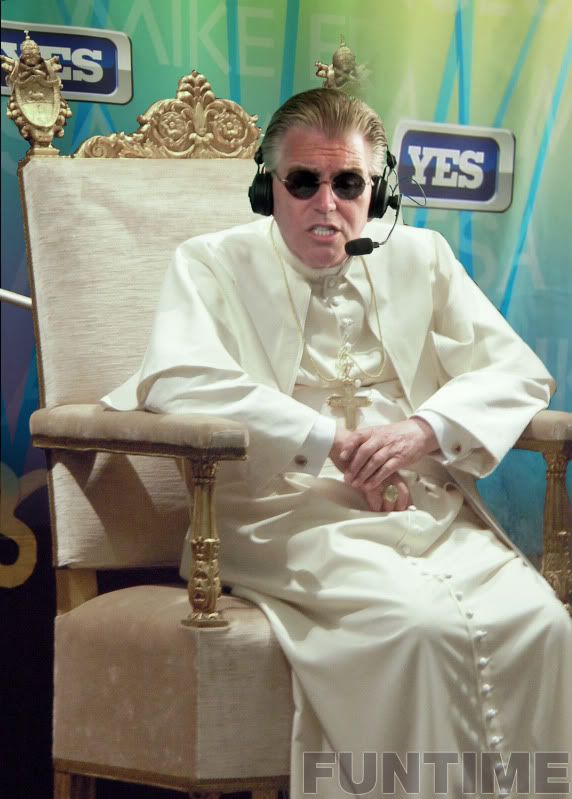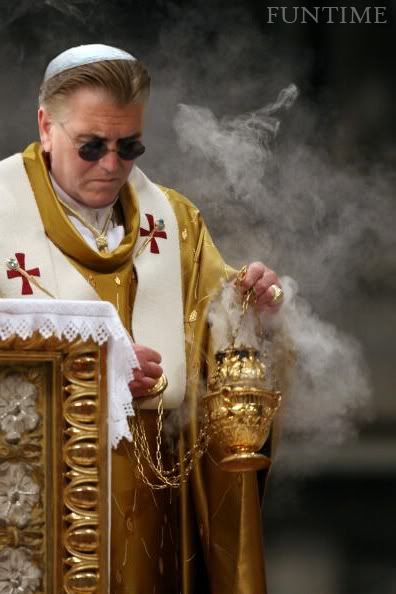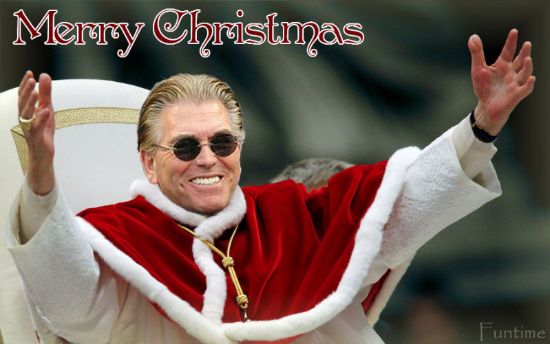 Mike'd Up
When Mike and Chris split up, there was some confusion as to what to call Mike's new solo radio program. Thankfully, the powers that be (prob just a jury of one big fella) selected a perfectly ridiculous name for the show. Enter Mike'd Up. Being both completely unoriginal and an awful pun, many of Tank's (another great nickname for Mikey) acolytes simplified the program's title to the pointedly blunt combination of 'Dupp.'  This monosyllabic turd of a nickname has easily become my favorite and lends itself to much superior wordplay & sight gags alike:
(this one is a favorite)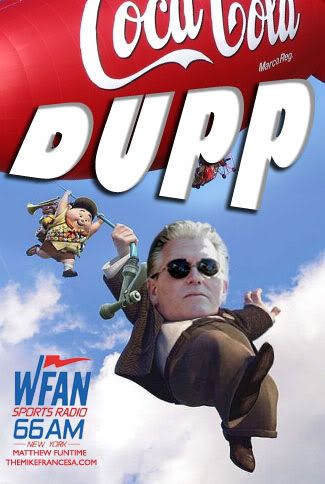 The Man, The Myth, The Legend
Another wonderful aspect of Mike Francesa is his general knowledge about anything and everything. If you can stomach 15 minutes of his 5.5 hour program, you'll assuredly be inundated with self-credited examples of Mike's disparate and sprawling knowledge. Mike will frequently regale his listeners with spirited tales of attending monumental sporting events and hobnobbing with athletic immortals. The guy has mentioned, on more than one occasion, that he had the distinct privilege of meeting Secretariat. I shit you not. With that contorted sense of self-worth being as abundant as his heavy breathing & lip smacking, these images essentially evoked themselves: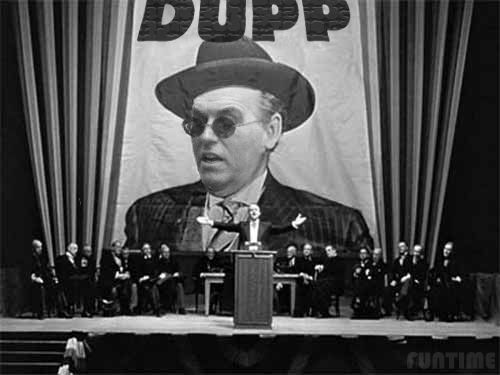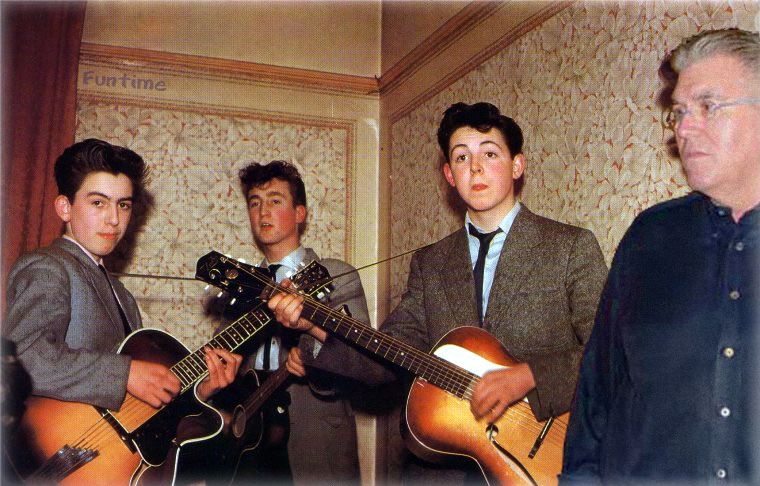 Amid all the nastiness I've written about Mike Francesa, I will admit that I am an undying fan of his. He is definitely an NY sports institution and though his guttural gibberish may sometimes drown out any semblance of sports information, Dupp still manages to crush his lowly rival ESPN radio in the ratings. If you're tuning in for up-to-the-minute sports news or looking for hard-hitting questions asked of interesting guests, well, you're looking in the wrong place. If you're a fan of rubbernecking at train-wrecks of unintentional comedy, then lets flip on the YES™ network and have a laugh together.