OK – he's obviously not the savior of mankind and I'll have to check on his midi-chlorian count to come to a conclusion about the Jedi bit – but regardless, the whole situation is like that hologram in the beginning of Episode IV:
Help us Barry-wan Obama, You're our only hope.
Given the opposition, all rational humans are forced into supporting Obama even if only as the lesser of two evils. A Mitt Romney regime would be a dark and barren land where corporations operate without regulations yet civil liberties are limited at every turn. It takes an especially slimy shit-bag to speak openly about deregulating the tax codes from one side of his mouth while pushing a bigoted Christian conservative from the other side.
In this Star Wars dream, Romney is, at best, the mercenary Boba Fett. At worst, he's the emperor.
Obama, on the other hand, is the rough-around-the-edges Luke from Episode V. Lets hope after November, he returns with the cool confidence and mind-control abilities of Luke from Episode VI.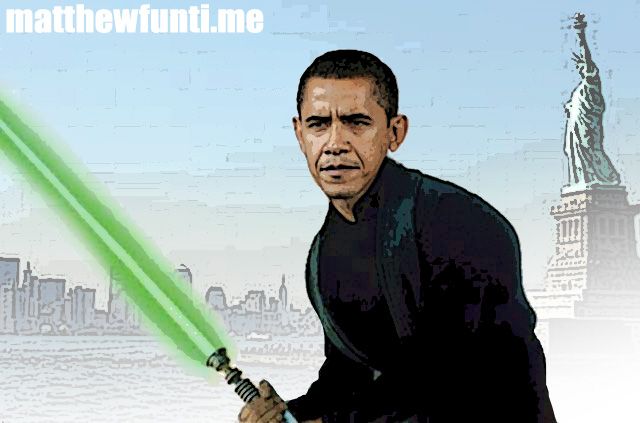 BTW, it's comments like this that'll keep inspiring these posts
(From the previous post about Mitt)
"Ultimate Demise"??? And where the fuck are we headed now idiot?? The world doesnt revolve around what NorthEast elitest liberal pigs think is best