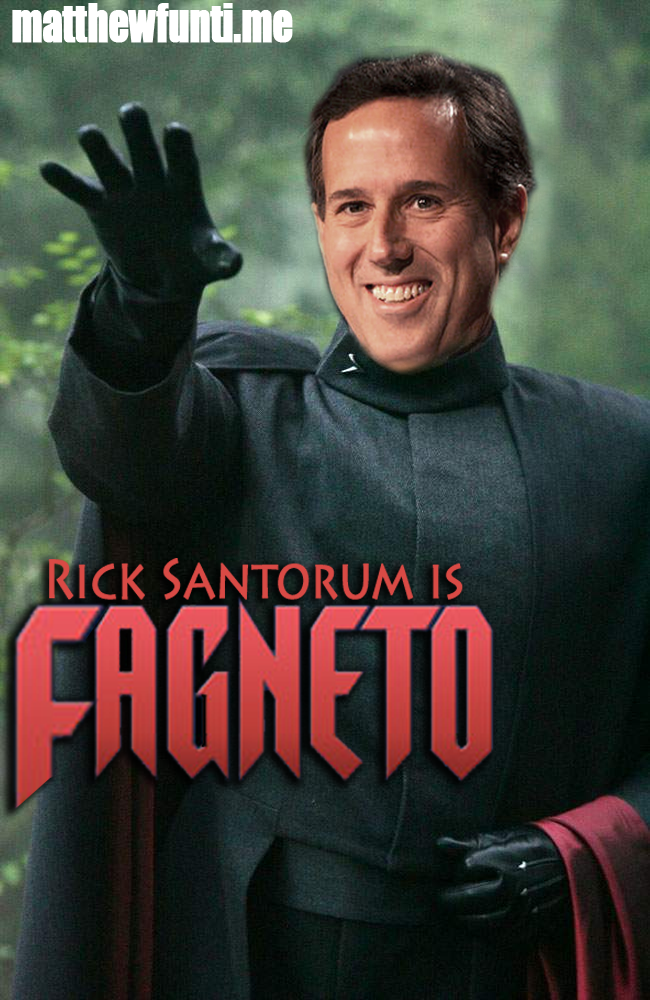 By clicking the the 'Rick Santorum' tag under this post, you'll find various additional pieces and infographics that suggest the aforementioned monster is running hot to capture the title of "Worst Human Being on Earth."
Those posts were created when Rick Santorum was nothing more than a creepy also-ran in the psycho sitcom that is the Republican presidential campaign. Now that he's exploiting the religious terror of complete idiots and running on a campaign of fear and hatred, he's morphed into something a bit more devious than comic foil.
That smug charlatan is a fucking supervillain.