So lets do a little picture comparison, shall we?
That picture is a photograph of the funeral procession of Kim Jong-Il, the Dear Leader and divine dictator of one of the few remaining totalitarian states on this magnificent planet. All in attendance bow before his eternal greatness and kowtow to his godly stature. Claims of his flawlessness and fables of his cosmic abilities spread far and wide in an effort to ascribe legitimacy to his power and build a foundation of validity on which those very same ridiculous claims stand.
Then, there is this: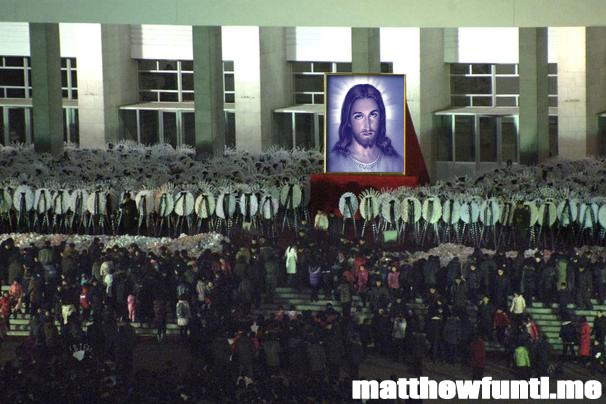 Explain to me how this is different in any way, shape or form. You can't. This is what Christians appear like to people blessed with even a shred of independent thought.