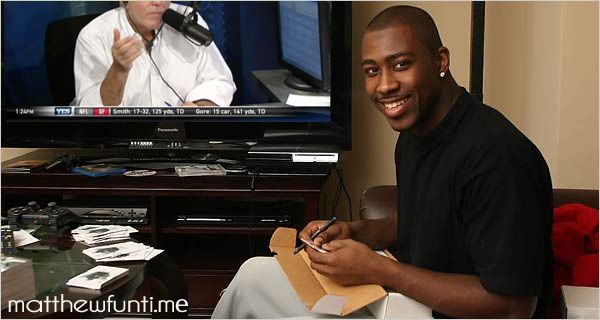 This overblown nonsense concerning Darrelle Revis and Mike Francesa has one amazingly anomalous facet to it: Mike's actually right here. Well, kinda.
There is simply no question that the referee blew an obvious interference call on what turned out to be a huge interception for the star NYJ cornerback. Revis' refusal to budge on this issue catalyzed a bunch of playful prodding from the Pope. Revis and the Jets PR clowns were not as amused and forced the interview's early end, an action that they immediately admitted was the wrong move and consequently apologized for.
The whole thing was great radio. Dupp was at his best as a gloating cheerleader while Revis took the entire Jets shtick as a team who can dish the trashtalk but buckles immediately under any pressure to new heights.
In the end, it was hilarious, dumb, interesting and like all sports radio in general: altogether superfluous. We can only hope the contention balloons into some contrived drama and that the relationship between Mike and the Jets further descends into even more of a childish schoolyard fight (if that is possible…).
Otherwise, we'll all be saying: "uhhh this sucks, what else is on Beavis?"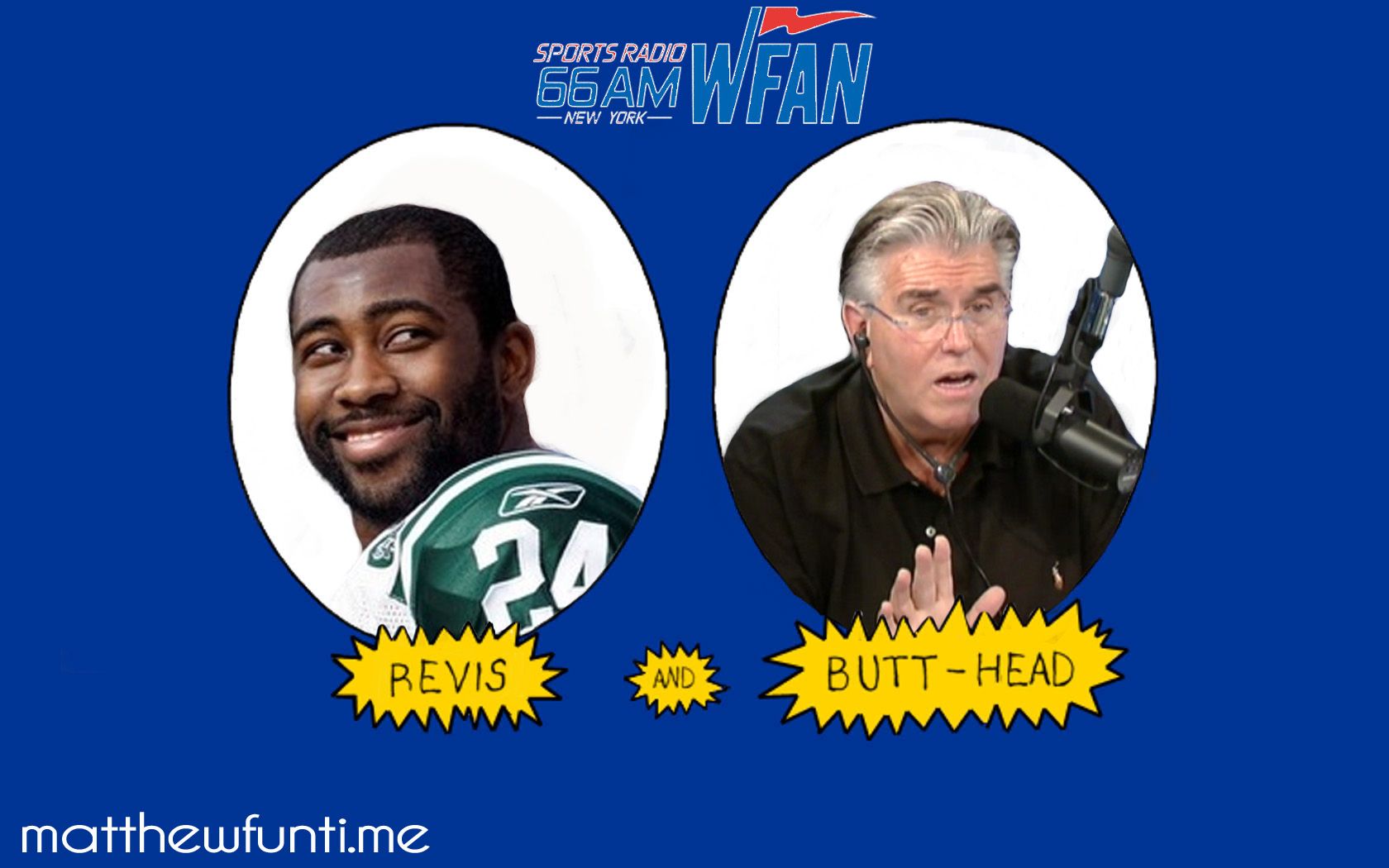 Thanks very much to Matt Parish for the timely video yesterday and the idea!