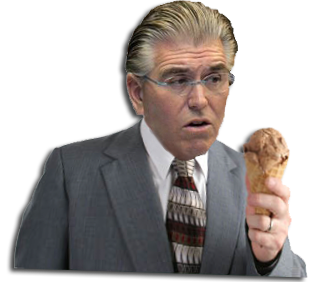 The following video is one of the funniest clips of Mike Francesa that exists. Not only is Mike totally unaware that television cameras are switched on, but he is taken aback by the realization that they are broadcasting his every movement live on the YES™ Network.
It's one thing to enjoy a nice treat on a sweltering summer day, it is quite another to act dumbfounded on live TV and attempt to shield the snack from the lenses with random paper.
A deeper psychoanalysis conducted by a mental health professional would produce an interesting understanding of how Mr. Francesa ticks – a shallow one by me would indicate a bloated talk-show host attempting to hide his embarrassing gluttony.
Thanks to YouTuber peetajaay1979 for the video.

Mike's been fairly forthright about his ongoing battle of the bulge and has discussed his weight on the program on more than a few occasions. Hell, he has even professed his fondness for the very snack that was on his desk.
As such, no one would be the least bit surprised to see Mikey finishing up a double-scoop during a commercial break. It's the combination of obliviousness and humiliation that makes Mike'd Up seem a lot more like Kim Jong-Il's North Korean dictatorship than anything resembling a radio show.
To date, Mike Francesa hasn't been accused of any specific war crimes, but like the North Korean dictator, he mandates an aura of personal flawlessness that simply cannot be questioned.
Seeing him at his most human, perceptibly his weakest, is something he wishes to avoid at all costs. A man of his ego cannot be seen behaving in the manner of the proletariat. We are talking about the Holy Father of NY Sports after all.
In other areas of his personal life, Mike has, at times, been both guarded and oppositely transparent. He's spoken earnestly about certain items while completely eschewing others. His vanity, however, has always been a touchy subject  in accordance with an overall narcissism. Something to be expected from someone who has self-admittedly "been handsome [his] whole life."
Still, in the arena of New York sports, Mike's profile is remains high. Save that one amazing restaurant commercial with similarly girthy former-pal Bill Parcells, Mike has not used his notoriety to land endorsement deals. The time could not be riper.
Combine Mike Francesa's unabashed Yankee fandom with his notorious love for ice cream and re-brand an already notable stadium snack.
Head to the stadium for the true ice cream of the future: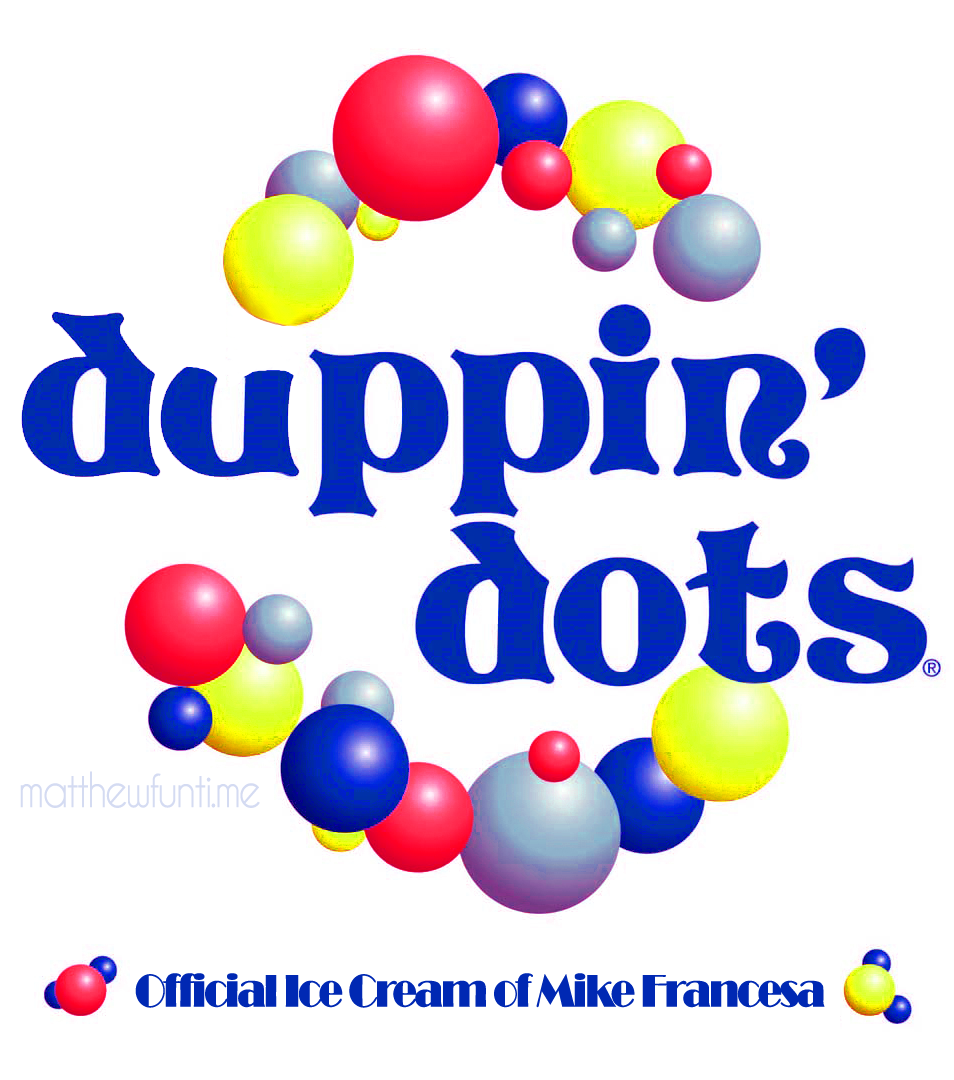 Thanks to Bob, more at: http://www.bobsblitz.com/2011/07/here-it-is-mike-francesa-nailed.html